Elsewhere Home, Leila Aboulela.
August 22, 2018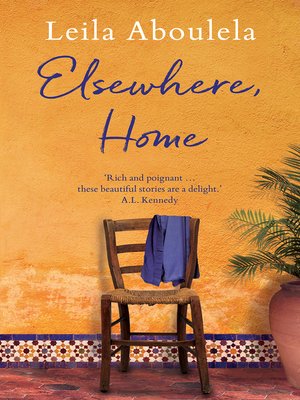 Elsewhere Home, Leila Aboulela.  Grove Press, Black Cat.  FORTHCOMING 2019.
4 stars
A moving collection of short stories by a  popular African woman writer centering around the longing for belonging in a constantly moving and changing world where we meet and love others from backgrounds unlike our own.
Leila Aboulela was born in Cairo in 1964 and soon moved to Sudan where she spent her childhood and adolescence.  She attended college in Sudan and later studied at the London School of Economics.  After her marriage, she moved to Scotland where she began to write. For a time, she lived in other parts of the Muslim world, before returning to Aberdeen.  Her previous four novels have been highlypraised.  She is a devote Muslim, and I am grateful for her depiction of what Islam means for women.
In her new collection of short stories, as in much of her earlier writing, Aboulela draws on her own experiences and observations, especially about individuals moving back and forth between North Africa and Scotland.  Several of her stories feature cross-cultural marriages or romances where cross-cultural love includes regret for the home and culture left behind.  Although the underlying issue remains the same, we are shown the different perspectives of those involved.  Other stories, however, are more symbolic, and less geographically specific.  For example, the last story is about a woman who had drawn to the writings of another woman who seemed to express just what she was feeling.  In reality, however, she later discovered how different they were. I was left with larger questions about the meaning of home for all of us in this global age.
Aboulela remains one of my favorite authors because of her wonderful use of language and her understanding of the subtle complexities of people moving between cultures. She writes well about issues of identity.  Although I prefer her novels, I found her short stories particularly haunting—often ending with little closure or explanation.
I welcome her new book and recommend it gladly.