The Affairs of the Falcons, by Melissa Rivero.
September 14, 2018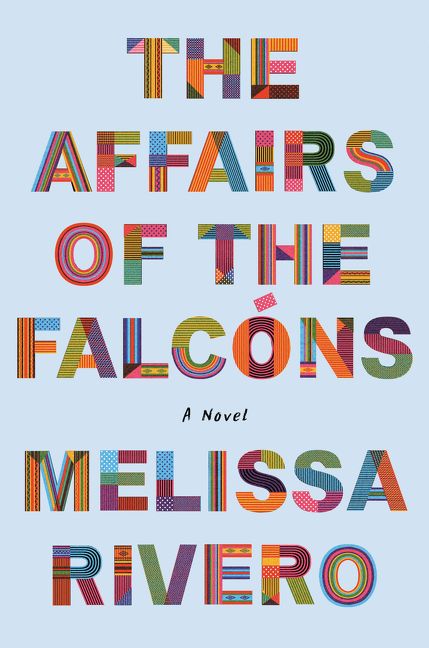 The Affairs of the Falcons, by Melissa Rivero.  ECCO.  Forthcoming, 2019.

4 stars.
A timely novel about an undocumented woman from Peru and her family and friends as they try to survive and keep their children in New York City. ECCO. Forthcoming 2019.
Melissa Rivero was born in Lima, Peru.  She spent her childhood as an undocumented immigrant in Brooklyn, only becoming a U.S. citizen in her twenties.  She has graduated from NYU and the Brooklyn Law School.  Her ability as a writer has led to her inclusion in several writing programs.  This is her first novel.
Ana has come to New York with her husband and two small children. She works with a group of women in a garment factory and although her husband has a college education, he is reduced to driving a cab at night.  Forced to borrow and live with relations, they are at the mercy of the individuals on whom they are forced to depend and always afraid of deportation.  While others pressure Ana to send her children back to Peru to be raised by relatives, she is determined not to be separated from them.
I found Rivero to be a good, but not great writer.  Yet she has the rare ability to write about painful emotions and situations with just the right balance of distance and paralyzing involvement.  We live in times when many around us are suffering.  Writers or not, we all need to see and acknowledge that pain without becoming overwhelmed.  I congratulate Rivero for providing us an example of how to do this.
In addition, Rivero is not into blaming her characters.  They blame each other, and some are definitely more blame worthy than others.  But that is not Rivero's point. She shows us a close group of individuals thrown together in threatening situations and forced to choose between bad options, options that hurt themselves and others.  The world she depicts doesn't force her characters to be criminals, but it is a world where people are truly vulnerable and hard work does not necessarily save you.
Rivero did not teach me anything I didn't know about what can happen to recent immigrates.  Instead she showed me the complexities of their lives.  She shares their individual lives with us in clear comprehensible prose.
This is an honest book that needs to be widely read especially by those of us who live in a country that is deporting migrants and separating parents and children.