Life in the Garden, by Penelope Lively.
July 5, 2018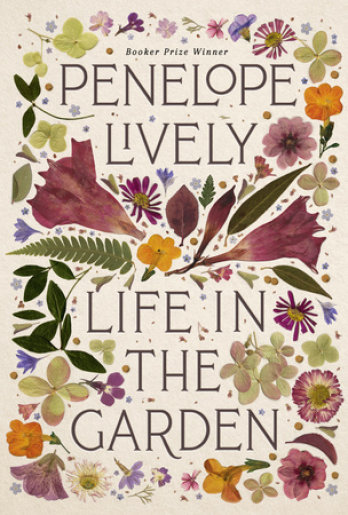 Life in the Garden, by Penelope Lively.  Viking, 2018.
4 stars
Sprightly musing about gardens she has known and read about by an 84-year-old English author.
Penelope Lively has had a long career writing novels and other genres with touches of wit and depth.  She is meaningful but never solemn or obtuse.  Her works are not always great, but they are always inventive and fun.  At 84, she has already written novels with central characters that are aging and at least one memoir about the aging process.  She is not about to stop writing. This time her general focus is on gardens and gardening, but she remains attentive to other favorite themes such as literature, memory and time.
Writing about gardens means remembering those she herself has known, starting with the details of the one she knew as a child in Cairo and continuing through the tiny one she still supervises.  Along the way we get bits of times and places she has lived and the people who have mattered to her.  Because she has always been steeped in literature, she gives us bits of literary gardens she has known and sampling from decades of gardening manual philosophies.  In other hands, it is hard to image a book on these topics, but because she is Penelope Lively, she continues to charm.
I recommend this book particularly to those who have loved gardens and for readers over 60 who can only dream of being like her when they reach their eighties.
"To garden is to elide past, present, and future; it is a defiance of time."