River of Stars, by Vanessa Hua.
June 18, 2018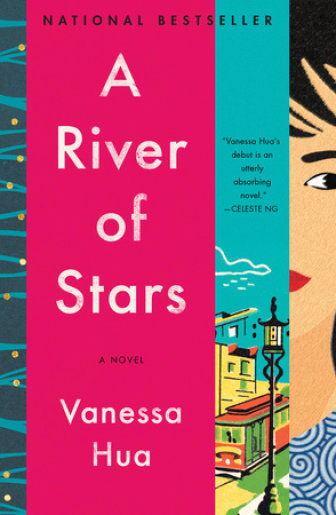 River of Stars, by Vanessa Hua.  Katherine Tegen Books, 2018.
Forthcoming
2 stars
An improbable story about two pregnant, unmarried women from China who run away from the home to which they have been sent and hide with their babies in poverty in San Francisco.
Vanessa Hua is a native of San Francisco. Her father is Chinese.  For two decades she has written articles about China as a columnist and reporter for The San Francisco Chronicle.  Her journalism has received a number of awards, and she has published a book of her short stories, Deceit and Other Possibilities.
Hua's novel features to two very different women. One is a factory worker from mainland China who was gotten pregnant by her boss who wanted a son.  The other is a teenager born in America to Chinese parents who had later returned to Taiwan with her. Now a teenager, she frantically wants to find her baby's father, another teenager.  The two women meet at a "home" for rich, pregnant Chinese wives who want to give their babies the privileges of American citizenship.  In a moment of chaos, the pair escape the home in Los Angeles and make their way to San Francisco where they take refuge in an old apartment building.  Life becomes a daily adventure as they have their babies and try to support themselves.
Neither the women or plot were able to draw me into this book.  I particularly disliked the section which th young women fake being lesbians.   I assume Hua is better at journalism than fiction.