The Trouble with Illness, Julia Shapiro.
July 6, 2017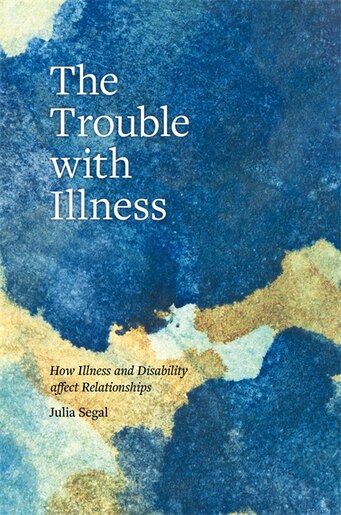 The Trouble with Illness:  The Effects of Illness and Increasing Disability on Relationships. Julia Shapiro.  London: Jessica Kingsley, 2017.
3 stars
An informative account of how illness and physical losses disrupt our internal beliefs and our relationships with others.
Julia Shapiro has had a 35-year career as a psychological counselor in London.  She currently works with people who have suffered neurological losses.  This book synthesizes and expands several other books she has written on topics which include children's' responses to their own illnesses and those of their parents.
A strength of Shapiro's new book is her determination to point out ways in which major physical problems often create emotional problems that need to be addressed as well as more obvious medical ones.  For a patient, the family, or a professional to deny that people change in the face of the restrictions of physical limitations is a problem.  Using abundant quotations and examples, Shapiro describes a wide variety of issues which appear as individuals and those close to them try to deal with their grief, pain, and other distress and limitations.  While at one level some of these may seem obvious, these are issues that family, friends and professional may easily overlook.  At the very least, Shapiro assures patients and care-givers that they are not alone.
Written for a range of readers, The Trouble with Illness does not fit neatly into the abundance of books designed to help people deal with their emotions. Thankfully Shapiro is not among those overly optimistic writers who claim to resolve all your problems if you just follow their rules.  She is very aware that illness and emotional distress does not always get better. People die.  She offers information that may help in that process.
Shapiro's approach grows out of the psychoanalytical tradition of Melanie Klein, but this book is not about theory.  She offers one chapter on the theoretical basis for her counseling, but she suggests that non-theoretical readers simply skip it and move on to her more patient-centered writings.  In general, she points to the need for long-term psychological therapy rather than trying to offer it in a book.
I applaud Shapiro for addressing the issues she raises with such honesty. Those suffering from the psychological shifts that illness can cause and those who care for them may find that her book resonates.  Professionals of various sorts will broaden their awareness.  The Trouble with Illness deliberately raises new questions rather than answers.