Human Acts, by Han Kung.
April 2, 2017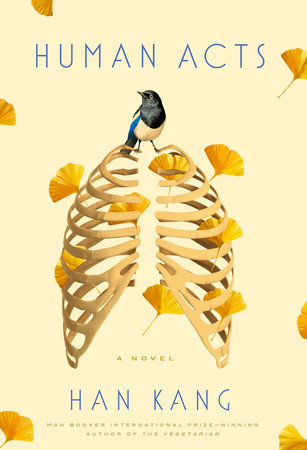 Human Acts, by Han Kung.  Random House, 2016. 

4 stars
A grim and moving book about the state massacre of young students in South Korea in 1980.
Han Kung is the daughter of a family of Korean writers.  She was born in Gwangju in the southern part of South Korea in 1970.  Her family left the town when she was killed, shortly before a protest by students was cut down by dictatorial governmental forces.  Hundreds were killed.  Human Acts is a powerful personal account of those who died and those who loved them.
Kung is a sensitive and talented writer who brings readers into the death and dying of innocent young people, specifically those who died in Gwangju.  In doing so she forces us to face the horrible cruelty humans can and do inflect on each other.  She structures her book by devoting chapters to individuals who died or who were involved in the aftermath of the killings.  In the course of the book, these interact with each other, showing readers a variety of perspectives.  We see the students, their families and at times their shadow souls that appear as they die.  What is most impressive is the way that Kung uses a specific historical event to address big questions of life and death.
For me, Kung's book was too overwhelming.  I found myself pulling back from her intensity.  Yet I cannot fault her for its impact.  In fact, part of the power of her writing is that she faces the tragedy of life head-on and transforms it.  Human Acts is a fine book, but I only recommend it to those readers who are prepared.