Short Girls, by Bich Minh Nguyen.
March 6, 2016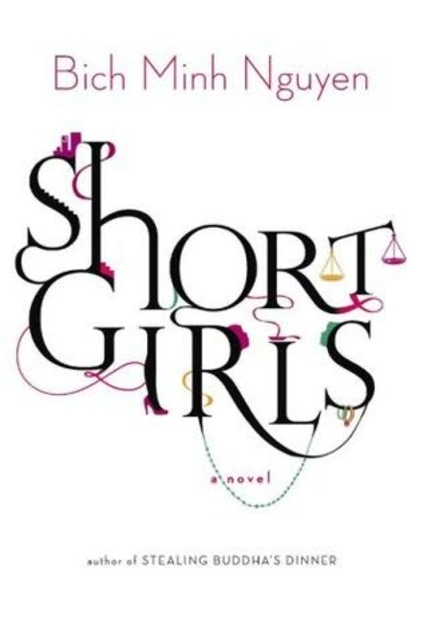 Short Girls, by Bich Minh Nguyen.  Penguin Books (2010),  304 pages.
4 stars
A warm insightful novel about two Vietnamese American sisters in the Midwest, by a woman whose life has resembled theirs.
Bich Minh Nguyen came to the United States as an infant when her parents escaped Vietnam as refugees.  As she relates in her fine memoir, Stealing Buddha's Dinner, her family settled in Michigan where she struggled with the contradictions of an immigrant childhood.  (See my review.)  In Short Girls, she returns to that time and place to create a fictional story.
Van and Linny are sisters, both born shortly after their parents had arrived in the United States. In the novel they are both in their late twenties and still living in and near where their parents had settled. Van is shy and studious, works as an immigration lawyer and has a seemingly perfect marriage. Linny is the unconcerned, popular " just like a white girl," now working in a Chicago restaurant and involved with a married man. Their mother has died and their father, who prides himself on his inventions designed to help short people such as Vietnamese, still lives in the family home. The sisters have long been distant and hostile toward each other, and both are facing crises in their personal lives. The party to celebrate their father's new citizenship brings them together, as each struggles to create a way forward.
Short Girls is not a conventional novel about immigration. Culture and tradition play a minor role. More central are the psychological experiences of the first and second generation to come to the United States as refugees. Both of the sisters seek to avoid being the stereotypical Vietnamese.   They rejected the immigrant community with whom their parents have long partied. But both also feel a duty to their father and his friends. They both deal with the strain of never feeling "good enough" and with failure. Nguyen shows how their reactions are linked to their status as refugees, but as she makes clear, their emotions are ones that many of us share.
This is an excellent book. I recommend it enthusiastically to other readers.